Main Content
Protospiel Online
Virtual Board Game Playtesting Convention
Fundraiser to Support Human Rights
10% of badge proceeds go to our 6 featured charities
Event Starts: Friday, Jan 12, 2024 at 12:00pm EST
Event Ends: Sunday, Jan 14, 2024 at 11:59pm EST
Looking to create your next digital board game prototype?
Get our Digital Prototyping Tools Comparison Guide as a sign up gift when you join the Protospiel Community Newsletter.
Virtual Playtesting on Discord
Protospiel Online uses a Discord server with 24 hour dedicated moderators for our meeting space. One Discord server holds multiple voice/video channels where groups can gather for a playtest. This allows attendees to mingle with the entire group between games and organically meet new people and find interesting prototypes to try.
We have a moderated "Looking for a Game" voice channel coupled with a system for posted Players Wanted cards that allows designers to easily gather a group of testers without creating any pre-scheduled events.
Sharing Prototypes Online
There are several platforms that allow game designers to create digital versions of their prototype games. Tabletop Playground, Tabletopia, and Board Game Engine are all options run through Steam that render games in 3D environments. Screentop.gg and PlayingCards.io are fully browser-based and present games in a top-down 2d view. Check our FAQ to find answers to specific questions on getting your games ready for online play.
If you are designing a game that works over video chat, a voice/video channel will make for a perfect place for you to run your playtest inside the Discord server.
Meet Your Fun, Friendly, & Helpful Online Playtesting Fam!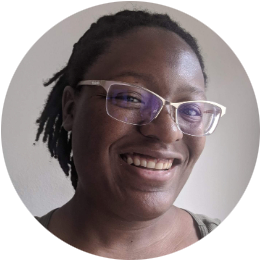 I cannot express how grateful I was for the patience and kindness of everyone as I struggled with audio and just learning how to play games [on the virtual tabletop]. There were times when I wanted to give up because I was so frustrated, but everyone's willingness to help allowed me the chance to get better.
---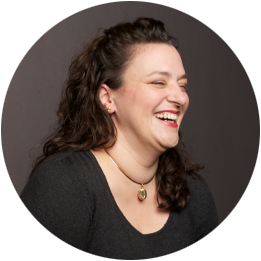 As a complete newbie to Discord, Steam, and [board game simulations] (EEK!) I was able to navigate. The organizers were very helpful as well as all the attendees for those of us learning the ropes.

I've missed Protospiels tremendously. It was absolutely amazing to be able to see and play with some old friends as well as make new ones. I even got to flip a table!
---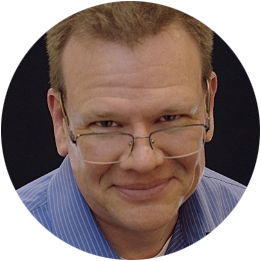 Thank you for organizing this event! As much as I love attending and organizing Protospiels, and as much as participating in an event like this online is not a complete substitute, it was still a really good experience.

I got to be in contact with some old friends and make some new ones, I gave feedback on some interesting games and received insight and encouragement on my own.

I didn't have to pay for a hotel or take time to travel, food was inexpensive, and I was able to drop in and out so my spouse wasn't neglected for the entire weekend.
---
I liked the Discord "Looking for a Game" protocol better than IRL Protospiels. I felt like there was almost always a game open when I was ready to play.

I appreciated the online experience because I could take a break and attend to family matters throughout.

I had trial by fire with 3 new software platforms, but there was plenty of (patient) support for newbs like me.
---
Come for the playtesting, Stay for the community
Protospiel is a network of playtesting events run at different times throughout the year in cities across the US.
Protospiel Online brings the community together in a virtual setting to playtest remotely using Discord voice and video chat along with the designers' chosen virtual board game platform.
It is a welcoming environment where board game designers and playtesters get together for a weekend dedicated to playtesting board game prototypes.  You can expect to participate in lots of helpful, honest feedback sessions with a community full of people focused on encouraging one another to create the best games possible.
For Designers
If you bring your own prototypes to share, you are expected to practice reciprocity by giving about as much playtesting time as you receive back to other attending designers.  In other words, if 4 people spend 1 hour playtesting for you, you should spend 4 hours playtesting games for other designers. You can bring a prototype with any level of polish -- anything from the seed of an idea to a professionally printed prototype in final testing before going to market. The only rule is no 100% finished games are allowed. You must be open to feedback if you present your prototype at this convention.
For Press/Media
Work with event staff to make calls to interview attendees during the event. It's a great chance to gather lots of unique content. We'll be working to make sure the interesting things happening at the convention are easy for you to find. There will always be at least 1 moderator available to answer questions via video chat and to help direct you to the action. We are also encouraging designers to stream their prototype virtual tabletops to allow voice channel "table" visitors to peek in and chat with the playtest participants.
For Publishers
Come and network with designers and other publishers in a casual atmosphere. At Protospiel, the focus is on relationship building and collaboration rather than marketing or high-pressure business meetings. Come hang out with your fellow tabletop creators and tap back into the fun and camaraderie that got you into board games in the first place.
For Playtesters
If you are a tabletop gamer who likes to try out new games, Protospiel will make for a great weekend of gaming with many new games to try you can't find anywhere else. Even better, you'll get the satisfaction of knowing you've helped shape them before they are released to the general public. There are no specific events to sign up for. Simply show up each day and find a group to play with.
Please Note: The January 2024 event will not include Tabletop Simulator as a supported digital prototyping platform. All attending designers looking to playtest their games will need to use alternate tools. Read our statement about this current policy for more details.
Badge sales for the next event will open in T-minus...
Event Starts: Friday, January 12, 2023 at 12:00pm EST
Event Ends: Sunday, January 14, 2023 at 11:59pm EST
You can attend on your own schedule with our 24 hour moderated open playtesting.
---
Fundraiser to Support Human Rights
10% of your total badge cost goes to our featured charities. When you register for your badge, you can choose 1 charity or split your contribution across all 6.
Help a Fellow Attendee with a +Scholarship Badge
With the help of many generous sponsors, Protospiel Online is offering scholarships for attendees who need help covering the cost of their badge. You can help increase the number of scholarships we give away by purchasing a +Scholarship badge for $30 more than your base badge price. As a thank you, we'll add you to our Sponsors page.
---
Compare Badge Features
---
Have more questions? We've got answers!